April is the American Legion Youth and Children month. It is the fourth pillar of the American Legion. Last year, Post TH01 took this to heart by adopting the Tawanchai Foundation for Cleft Lip, Cleft Palate, and Craniofacial Deformities (TFC). TFC is dedicated to helping families with children born with a cleft lip, cleft palate, and other congenital deformities of the face and head.
A few meetings ago, we set a goal of raising 45,000 baht ($1,307 USD) for this year's donation. Our friends from the VFW Post 10217 in Korat have generously donated 35,000 baht ($1,000 USB). This is a separate donation from ours. The two donations combined equal 80,000 baht ($2,323 USD). I am very pleased. Any donations above our goal of 45,000 baht will go towards next year's donation.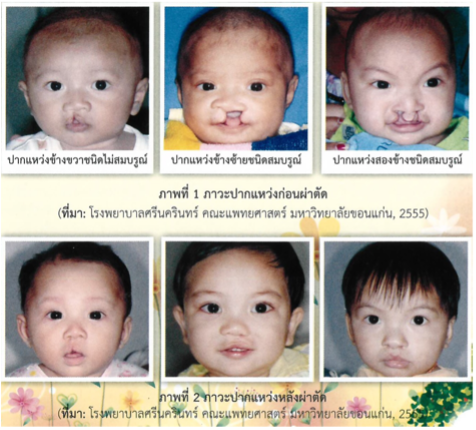 These children were born with a deformity that puts them at a great disadvantage in life. These are relatively mild compared to somewhere their cleft goes through their lip and onto their palate. In the US, this can be easily treated, but this isn't the US. These families have no money and no insurance. Without the TFC, this is how these children would grow up. 
Tawanchai Foundation does not charge a single satang (dime) for their healthcare services and always provides treatment, counseling, transportation, and follow-up care through 21 years of age. Fixing these deformities gives these children a shot at a normal life. Americans are caring people, and so are the citizens of other countries. We have received donations from Canadians and Europeans across multiple countries, so please find it in your heart to help these children. Every little bit helps more than you realize.
IN THE US, DONATIONS CAN BE SENT TO
POST TH01 BANKING INFO.
1. Financial Institution: First Command Bank
2. Account Name: American Legion Thailand Post TH01
3. Account Number: 557-9-818
4. Routing Number: 1119-9369-5
5. SWIFT Code: NONE
Because of Thai banking regulations, we cannot have an organizational bank account in Thailand. Several options are available for donating in Thailand. First, you can bring your donation to our next Post monthly membership meeting or give it to someone that is coming to the meeting. Second, you can give or send us a bank draft from a Thai bank made out to our commander, Bruce Templeman. Third, you can always donate directly to the Tawanchai Foundation. The Post's mailing address and TFC banking information are below.
IN THAILAND, DONATIONS CAN BE SENT TO
POST MAILING ADDRESS
American Legion Post TH01
Wanarom Post Office
P.O. Box 41
Ubon Ratchathani 34003 Thailand
TAWANCHAI FOUNDATION BANKING INFO.
1. Financial Institution: Siam Commercial Bank (SCB)
2. Account Name: Tawanchai Foundation
3. Account Number: 551-4-12873-0
4. Routing Number: 1220-3767-6
5. SWIFT Code: KASITHBK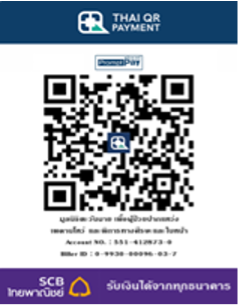 If you choose to donate directly to Tawanchai, let the Post Commander, Bruce Templeman, Adjutant/Finance Officer, Jeff Ludwig, or I know, so we can track the amount of donations from our Post. Each of you will be given a certificate for your taxes.
You can read all about the healthcare services TFC provides and learn more at…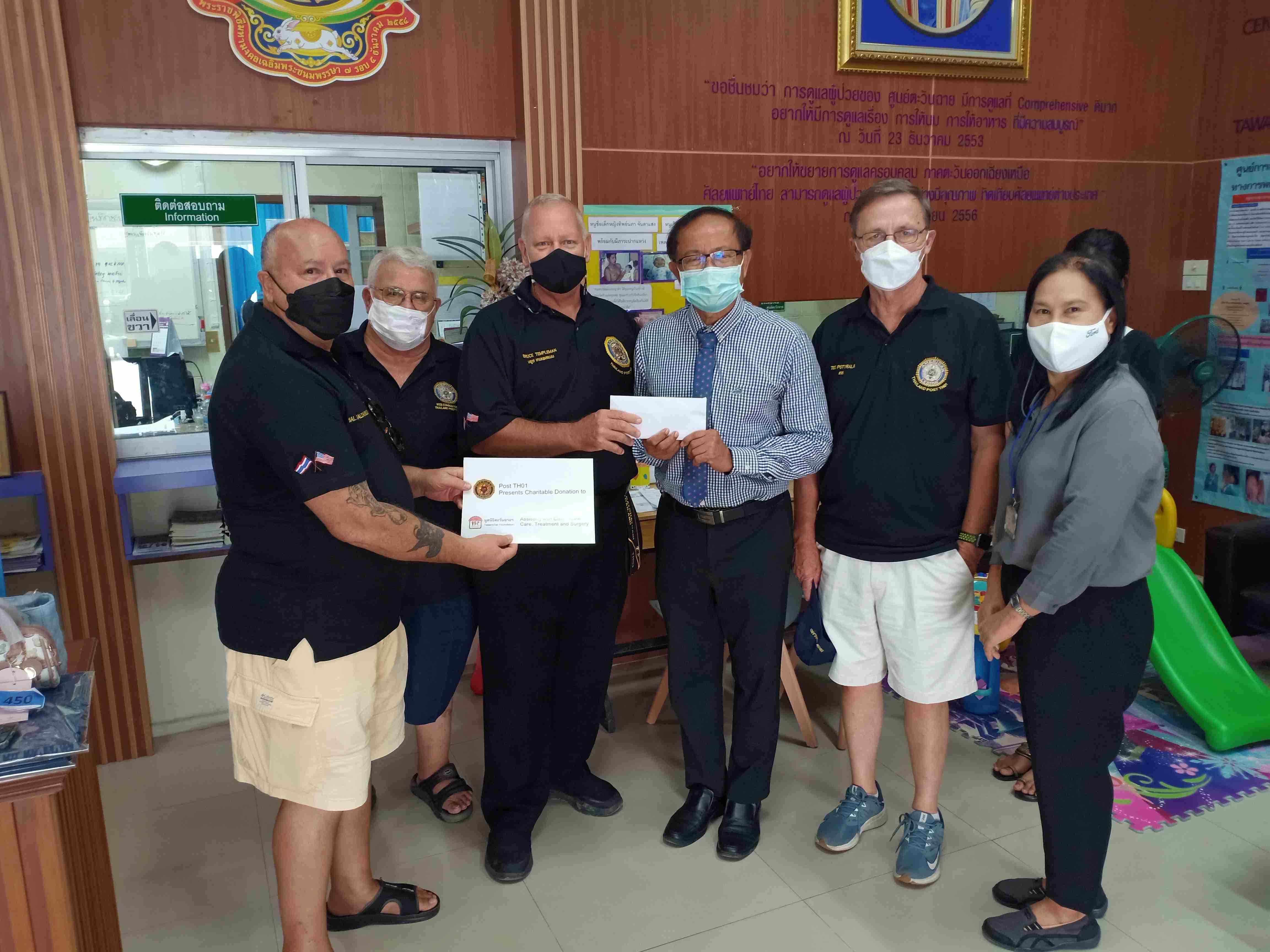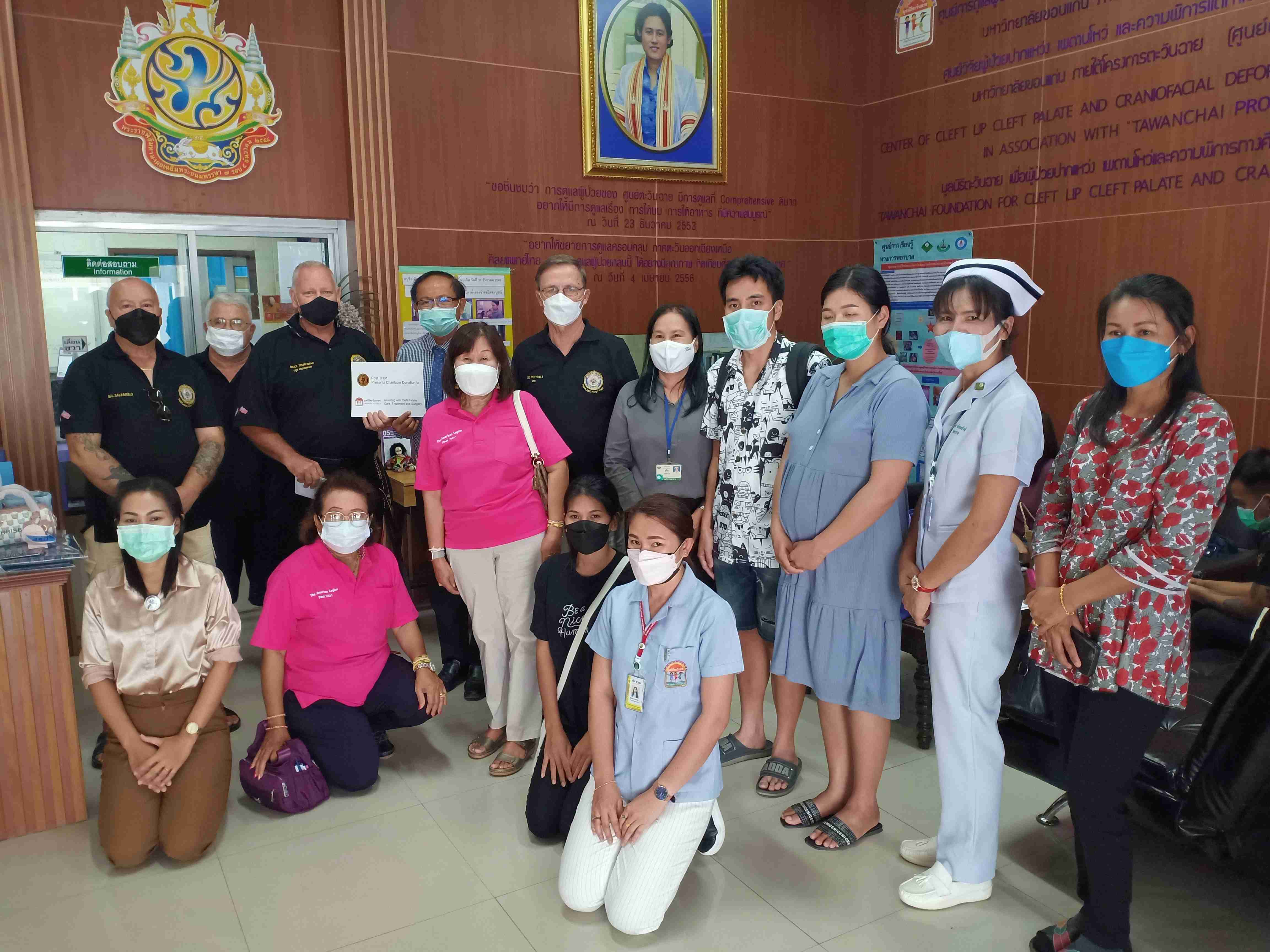 Thank you,
Ted Potyrala
1st  Vice Commander, Historian, and Membership Committee Chairman
Check out our TFC article, Part I, here:
Check out our TFC article, Part II, here: