It was originally named The Care Center for Patients with Cleft Lip-Palate and Craniofacial Deformities. In 2003 it became the Tawanchai Project founded by the Department of Surgery, Faculty of Medicine in Association with the Faculty of Dentistry to provide cleft care as well as to improve treatment in all areas concerning cleft lip-palate in Thailand. Permission was requested from Her Royal Highness Maha Chakri Sirindhorn to establish the project. Permission was granted 2009 and became The Tawanchai Foundation.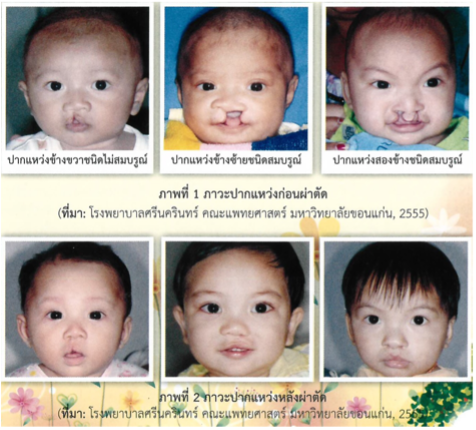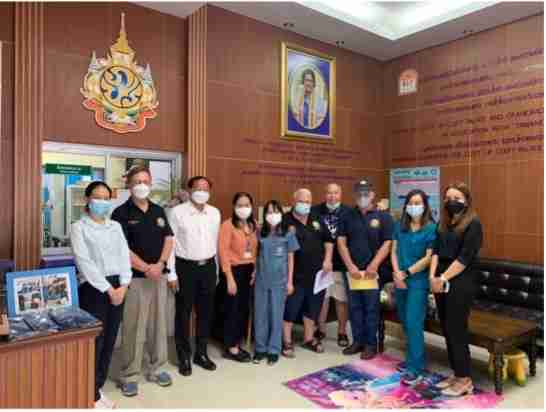 TAWANCHAI FOUNDATION
Each year there are approximately 2,000 children born in Thailand with this deformity. 700 alone are in the northeast of Thailand. This is considered to be the highest in the world. The above picture shows this deformity. It can be much worse than this. As you can see, the results are truly amazing. A child born with this deformity faces a great handicap right at the beginning of their life. Cleft not only affects their physical appearance but it also causes problems with speech, breathing, hearing, eating and mental. Patients come from poor families who can not afford the cost for medical care. Tawanchai provides the medical care, medical supplies, teaching parents how to care for their children, mental, transportation and food. Care is given up to the age of 22 at no cost them.
The fourth pillar of the American Legion is about children and youth. As the founding fathers said back in 1919, "Every child deserves a square deal." With your help, they can get a square deal and start life on the same footing as everyone else.
More information about the Tawanchai Foundation can be found at https://www.tawanchai-foundation.org/ It is in Thai but if you open it using Chrome, it will translate it.
If you would like to help, and you are in Thailand, you can mail a check from an American banking institution to the address below. We cannot accept checks from a Thai bank. You can also send a Thai money order in the name of the commander. Please do not send cash through the mail. You can also give in person.
American Legion Post TH01
C/O Commander Bruce Templeman
P.O. Box 41 Wanarom Post Office
Ubon Ratchathani, Thailand 34003
If you are in the U.S., donations can be sent by electronic transfer, or if you have an account with Bank of America, you can transfer by either direct account transfer, or an email from your account to ours. You can also go to a branch of the Bank of America and make a deposit to our account.
It is important that you let us know when you send your donation, and the method you used, so we can look for it. You can contact us by amerilegionth01@gmail.com If you would, please provide your name, address and amount.
We plan on going to the foundation which is located in Khon Kaen, Thailand to present to them a check during the last half of May. We want to make this a yearly project so any donations that come in after 15 May will be held until January, 2023 when we will make another donation on Thai Children's Day.
You will receive a form for a tax deduction.
Feel free to contact me with any questions. I hope you consider helping these children.
Thank you.
Ted Potyrala
1st Vice Commander/Historian
American Legion Post TH01