There's good news for military personnel with new Common Access Cards, as well as retirees and military family members who received the Defense Department's next-generation identification card during the past two years: the IDs now work at Transportation Security Administration (TSA) security checkpoints at all U.S. airports.
For the past two years, those with the new cards have needed to produce an alternate form of identification at many airports, since the IDs' barcodes were incompatible with the TSA's scanning system.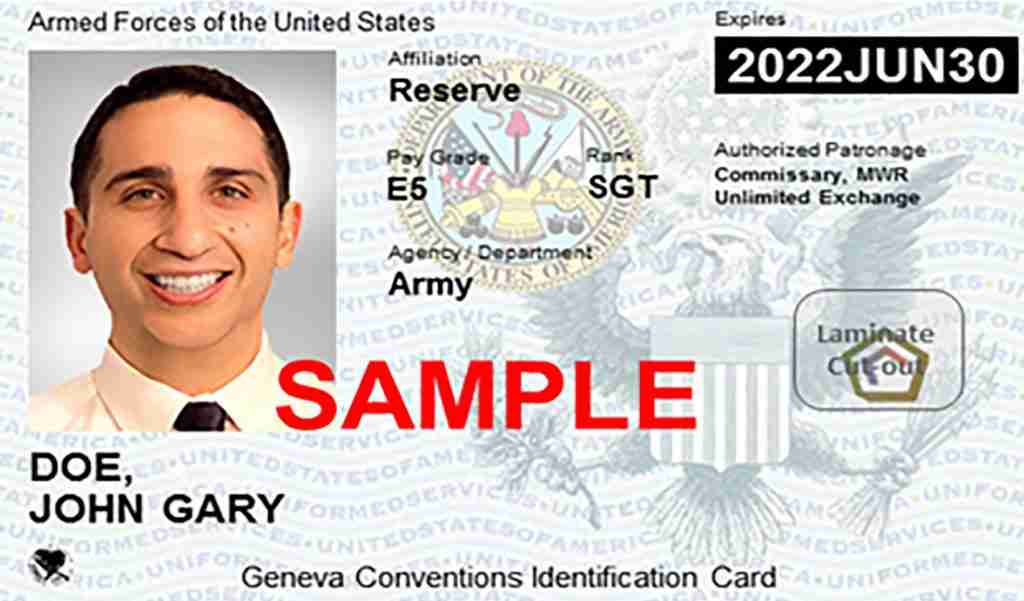 The new USID cards look similar to Common Access Cards but don't have a built-in chip. They do have durable lamination, full-color photos, and enhanced security features, making them less likely to be misused or counterfeited. While the problem has largely been an inconvenience, since many people also travel with a driver's license, passport, or another form of ID, it has become more of an imperative as May 3, 2023, deadline approaches for everyone who flies domestically in the U.S. or visits a government facility.
As of that date, travelers and visitors will need to have a REAL ID card from their state or a DoD ID card, which is acceptable as a REAL ID. A REAL ID meets minimum security standards for identification and production, according to the Department of Homeland Security. The cards are being phased in as the older versions expire; the DoD said earlier this month that retirees and family members who hold old cards that lack an expiration date. Any old cards with expiration dates must be replaced within 90 days of elapsing or they are subject to confiscation at installation
1. READ THE FULL ARTICLE FROM MILITARY.COM:
https://www.military.com/daily-news/2022/07/22/new-defense-department-id-cards-are-finally-compatible-tsa-security.html
2. READ MORE ABOUT GETTING A NEW CARD IN 4 YEARS FROM MILITARY.COM:
https://www.military.com/daily-news/2022/07/14/military-retirees-and-dependents-id-cards-dont-expire-need-get-replacements-within-4-years.html
3. READ MORE ABOUT NEXT GENERATION UNIFORMED SERVICES ID CARD FROM CAC.MIL:
https://www.cac.mil/Next-Generation-Uniformed-Services-ID-Card/