Johnnie A. Jones, Sr. lived an American life. And, a brave one at that. He was born in and grew up on a plantation in Laurel Hill, Louisiana, in West Feliciana Parish, in 1919. He was drafted into the US Army when World War II came around, becoming the US Army's first African American Warrant Officer Junior Grade (W-1).
As the Army's first African American W-1, he led an all-African American unit that was responsible to unload equipment and supplies at Normandy, France on Omaha Beach during the 3rd wave of Operation Overlord, continuing to fight in the Northern France campaign on the Western Front in the Battle of the Buldge.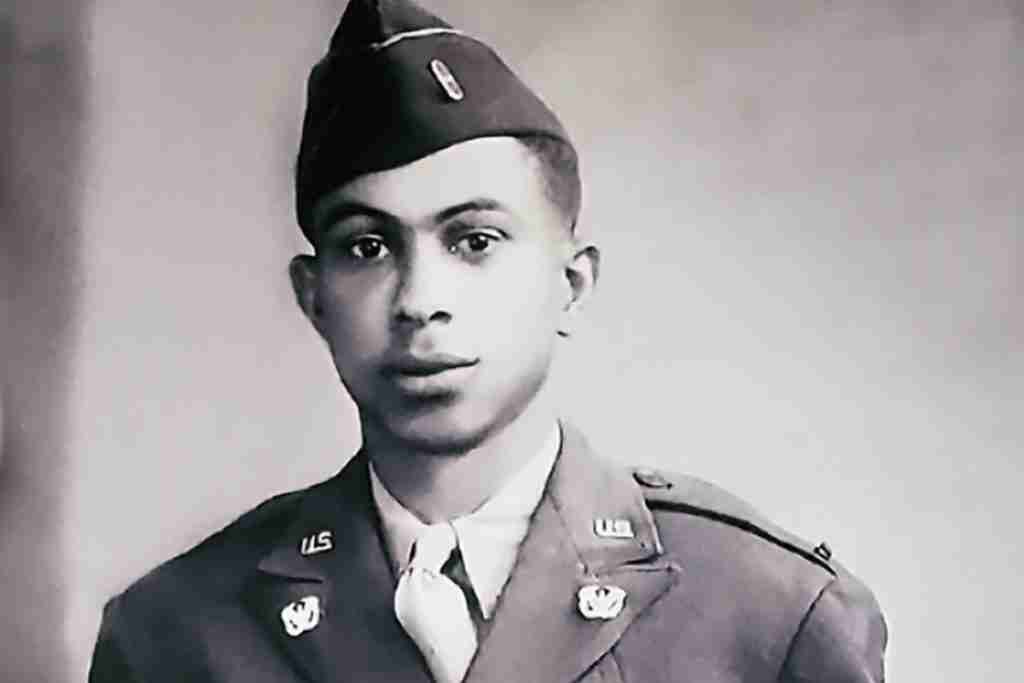 W-1 Jones, Sr. escaped death on more than one occasion when his landing craft hit a naval mine during the D-Day invasion, causing severe neck and back injuries, and from continued German snipper rounds and air attacks, that resulted in him carrying shrapnel around in his body for the rest of his life.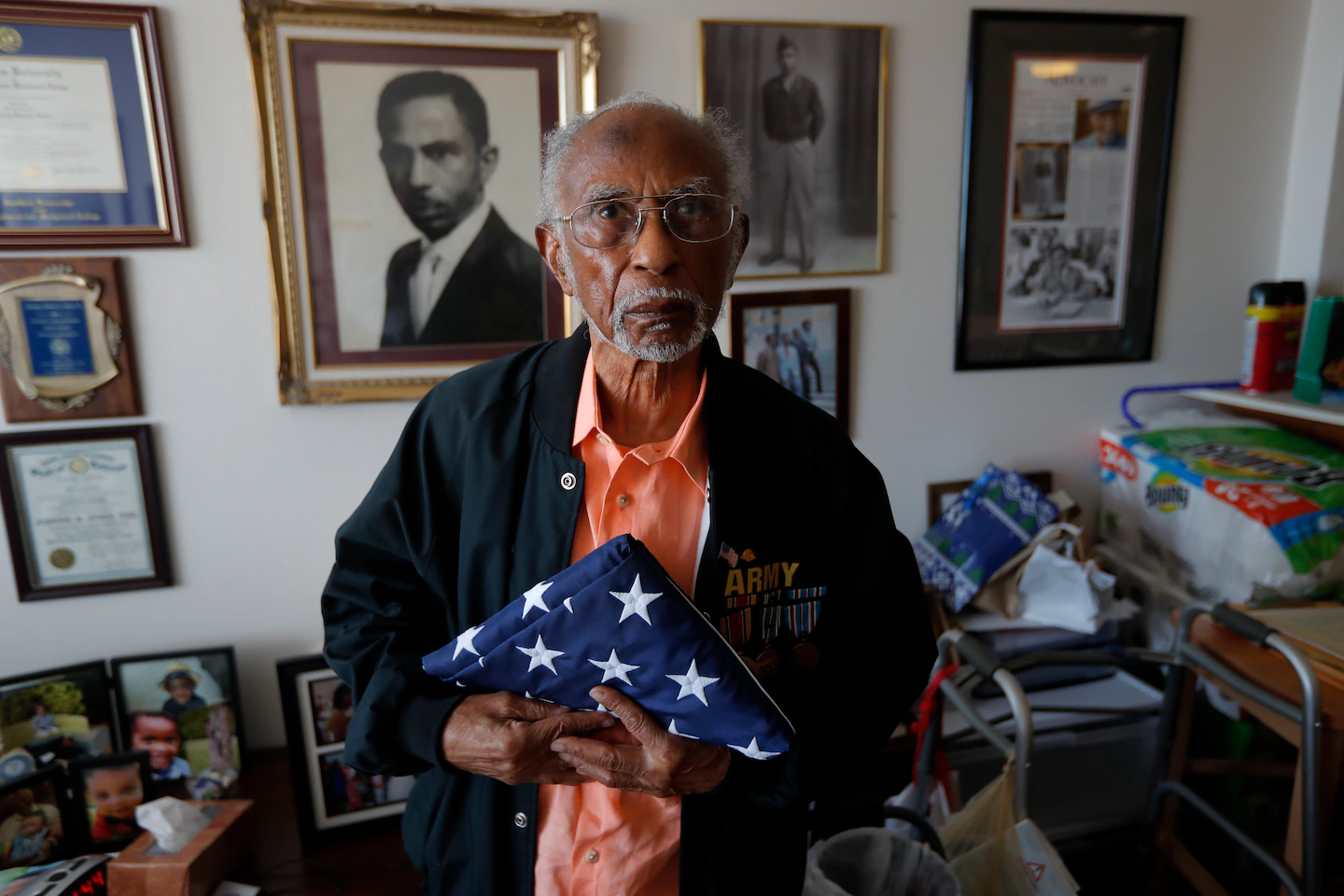 Shortly after he returned home, stateside, after WWII, W-1 Jones, Sr. was beaten up by a white police officer during a traffic stop, while he was on the way to a hospital to be treated for his war wounds. This empowered the war veteran to decide to go to law school and become a civil-rights lawyer, continually dodging bombs at home, even as he had dodged bombs in the fight in Europe. Eventually, he became the first African American member of the Baton Rouge Bar Association.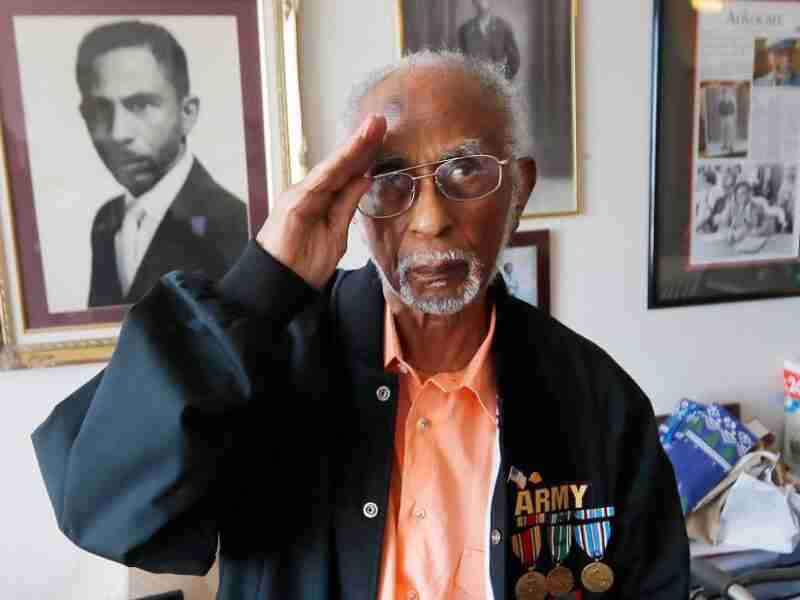 W-1 Johnnie A. Jones, Sr. died at the Louisiana War Veterans Home at the age of 102. Rest in Peace, brother…we owe you all our thanks.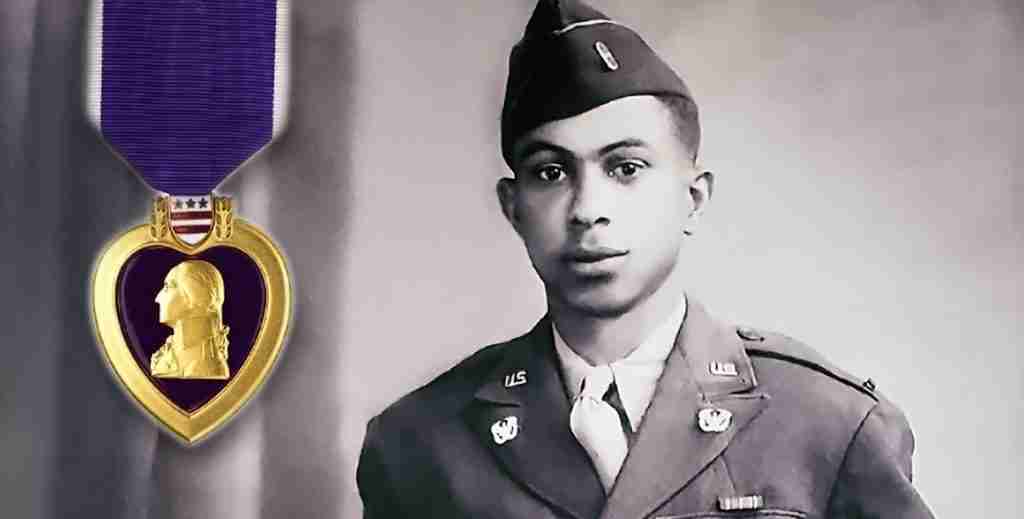 Read More About W-1 Jones, Sr.
https://en.wikipedia.org/wiki/Johnnie_Jones_(lawyer)
Watch WAFB Report About W-1 Jones, Sr.
https://www.wafb.com/video/2022/05/02/remembering-life-johnnie-jones-sr-legacy-he-leaves-behind/