The events of 9-11-2001 are fading as I get older, but there are certain details that will always be with me. As it is now known as Patriots Day and is a national Day of remembrance, I will relate my experiences to posterity.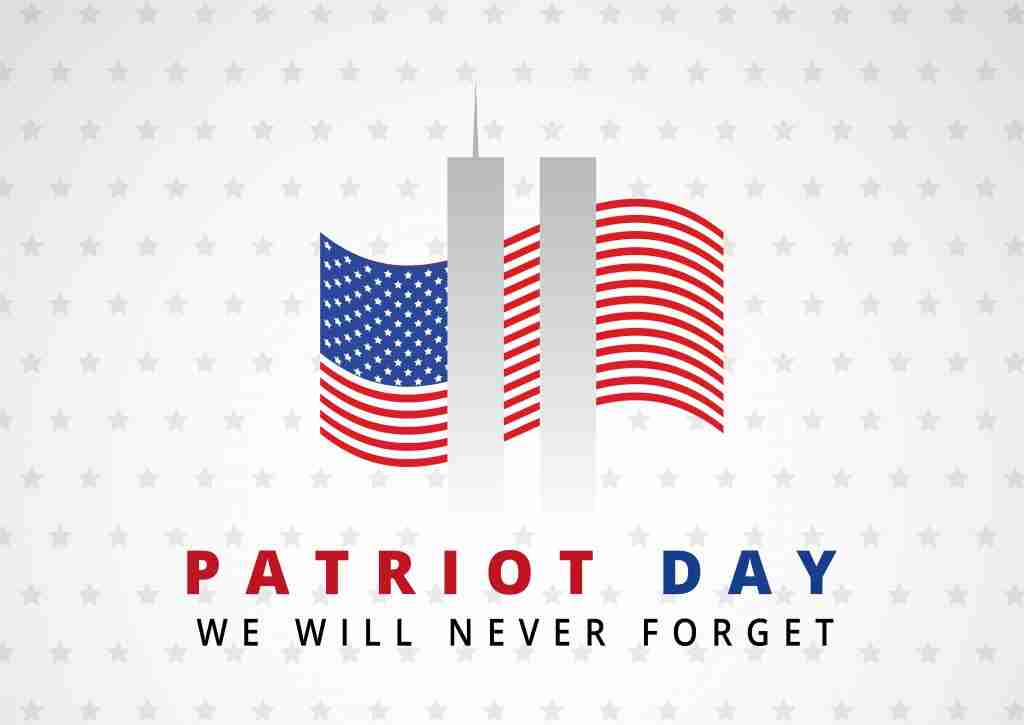 For 12 days, my father had been in Georgetown University Hospital in Washington, DC, dying from lung cancer. I had been fortunate to be stationed at Andrews Air Force Base in Maryland, close enough to stay with him in the evenings. Along with my mother, 3 brothers, and 4 sisters, we stayed with him day and night since he entered the hospital. We didn't want him to wake up from his many naps and not have a familiar face nearby. I chose the "night shift" and stayed with him from 6 pm to 6 am.
Eventually, there was nothing left for the medical staff to do, and he was placed on life support.  My mom and dad had each made plans for this situation, and she let us know that he had taken the decision that he did not want the doctors to keep him from his natural end. She asked us to understand that she was going to respect my father's wishes and stop unnecessary medical treatment. And so, it was on Tuesday, September 11, 2001, when his breathing tube was scheduled to be removed.
Our family was told that the procedure would be early in the morning, and on that quiet Tuesday morning, I got up at 0430 and headed to the hospital. There was no traffic, and I had a lot to think about during the drive. As my family arrived, we gathered around our father and prayed the Rosary as he took his final breaths. This continued until some visitors in the waiting room outside of the door began speaking loudly. We went out to investigate the commotion and watched the television in disbelief as it showed the 1st plane hitting the World Trade Center tower. When the 2nd plane hit, I realized that this was no accident and tried to try to phone in to my unit commander but all phone communications were down. My family and I went back in to be with my father. His breathing was beginning to fade.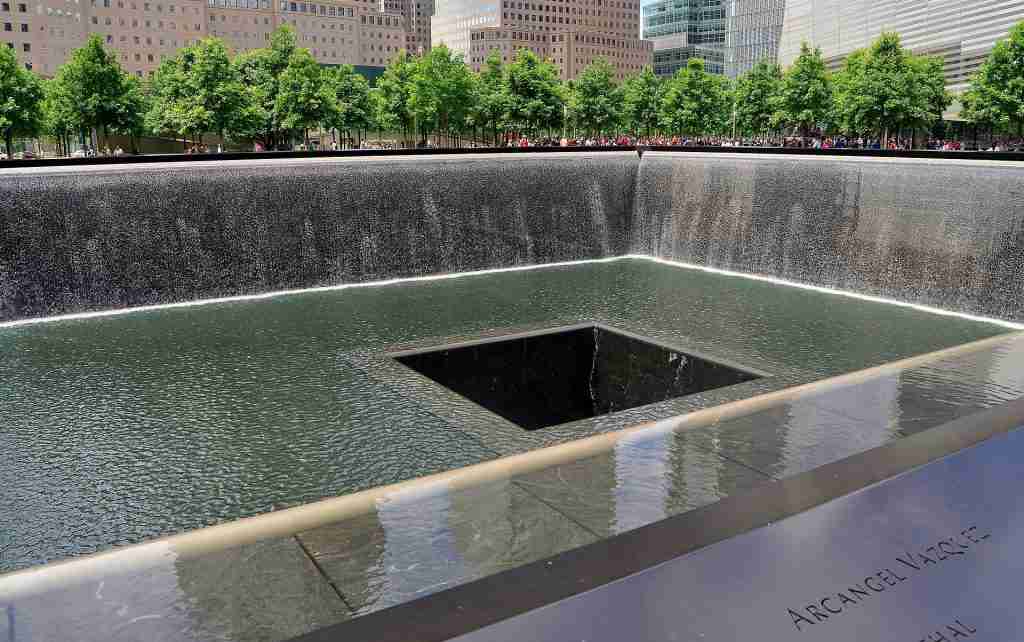 Looking out of his window, we saw smoke from Pentagon, and a few minutes later, were told that there was an explosion there. We did not realize that it was an attack on another airplane. The nurses on our floor began moving patients for security reasons and to make room in expectation of wounded people from the Pentagon.  A nurse came to tell us that we would not be moved. This small act of respect for a dying person and his family still looms large in my mind today.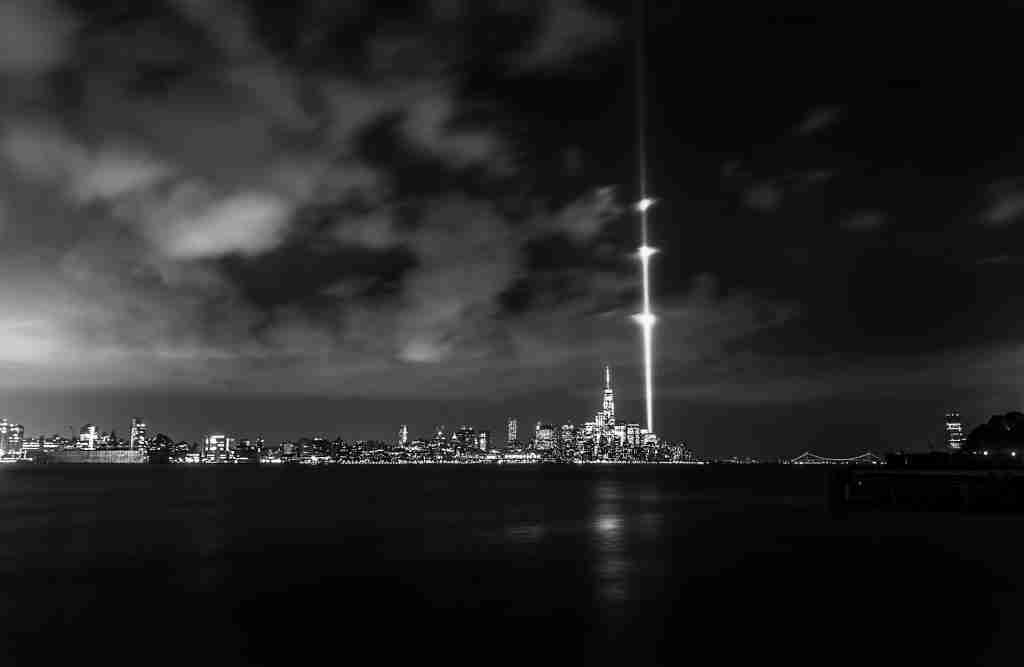 At 11:45 am, my father passed away. My older sister was living in Woodbridge, VA, and was still en route. The traffic around the Pentagon was chaos and she proceeded on foot, crossing the Memorial Bridge, and arriving after 12 noon. She was devastated to learn that she was too late to say a final goodbye to our father.  As a family, we all decided to go downstairs and donate blood for the victims, but there was too much happening for the hospital to accommodate a blood drive at that time, and we made our way back to our family home to prepare for the funeral. There I shared a whiskey with my brothers and told them that I expect that I would be deployed shortly. Two weeks after we buried our father, I received deployment orders to Kuwait in support of Operation Iraqi Freedom.
Since 9/11/2001, I have read and listened to stories of the many heroic deeds done by seemingly ordinary people under extraordinary circumstances. The calm and deliberate actions of Todd Beamer captured on voice recordings illustrate the selflessness and courage that good people have in the face of evil.   He recognized the situation and acted to keep the hijackers of Flight 93 from accomplishing their murderous plan, knowing that he may die in the attempt. His last recorded words "LET'S ROLL!" have since become a motivational war cry for courageous action.
Rick Rescorla, a Vietnam veteran, and director of security for Morgan Stanley evacuated over 2,687 people from the South Tower. While returning to get the rest out, he perished when it collapsed.
These deeds of courage and heroism affirm my faith and optimism. Despite the innate brutality of man, there is overriding goodness and capacity for compassion that will supersede.
While we all have the capacity for compassion, it must be developed. We tell the stories of our courageous Americans not just to remember and honor them, but to learn from them and teach our children. May we all have the courage to act when the time comes. Never forget. Tell the story.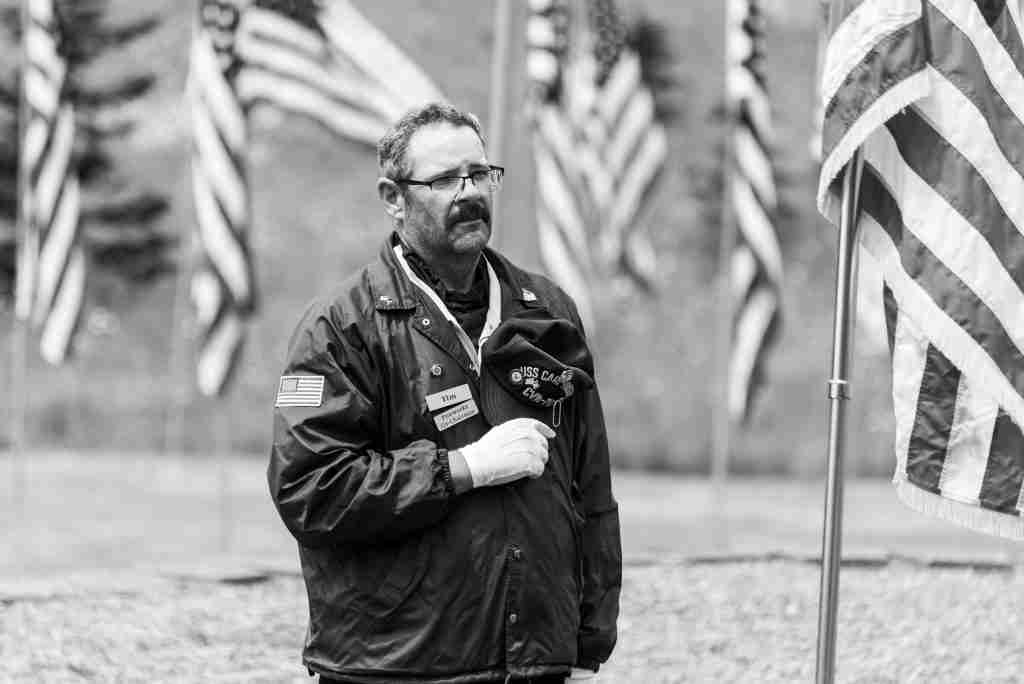 Yours in Service,
Bruce A. Templeman
Commander
American Legion Post TH01